Discord -
In-app Sticker Pack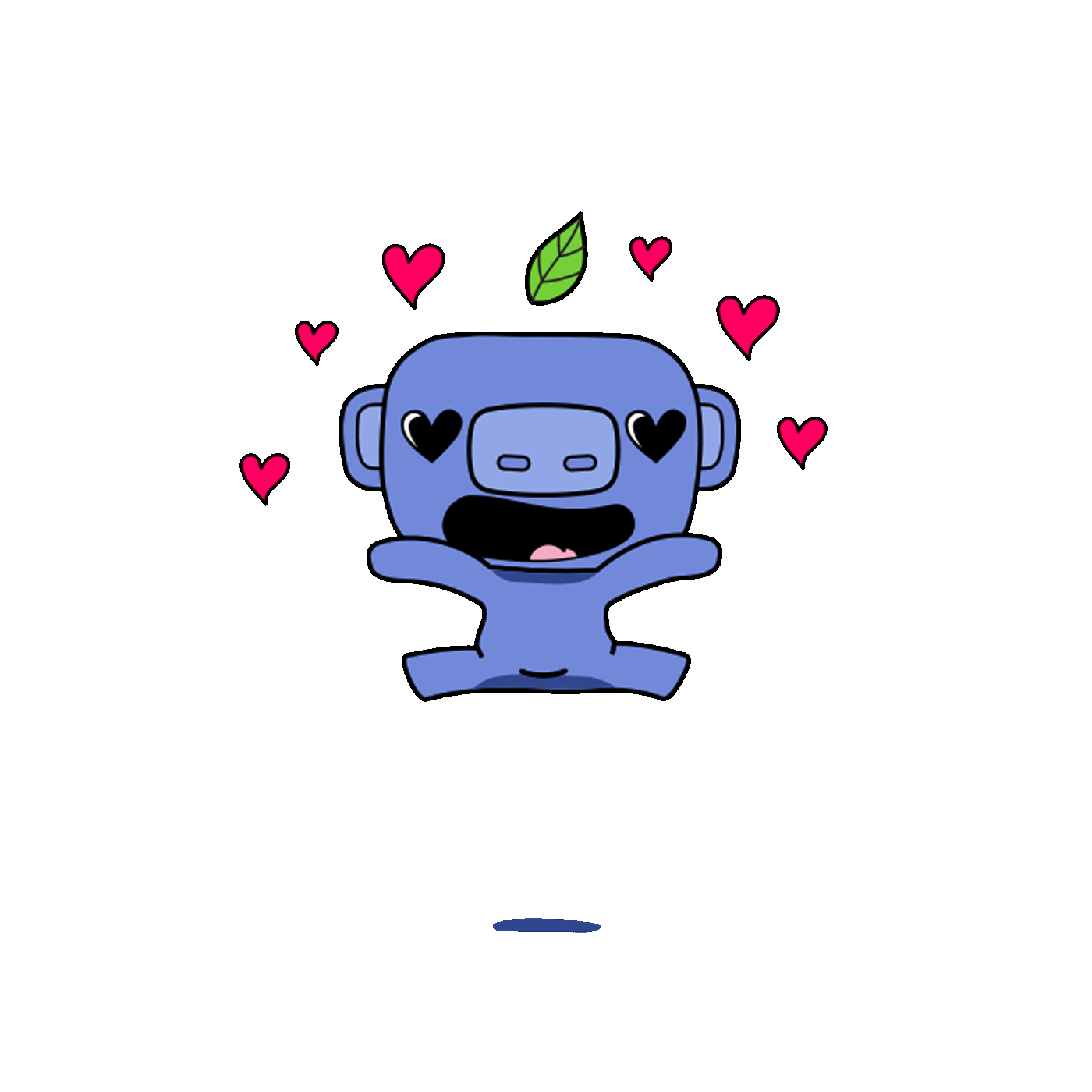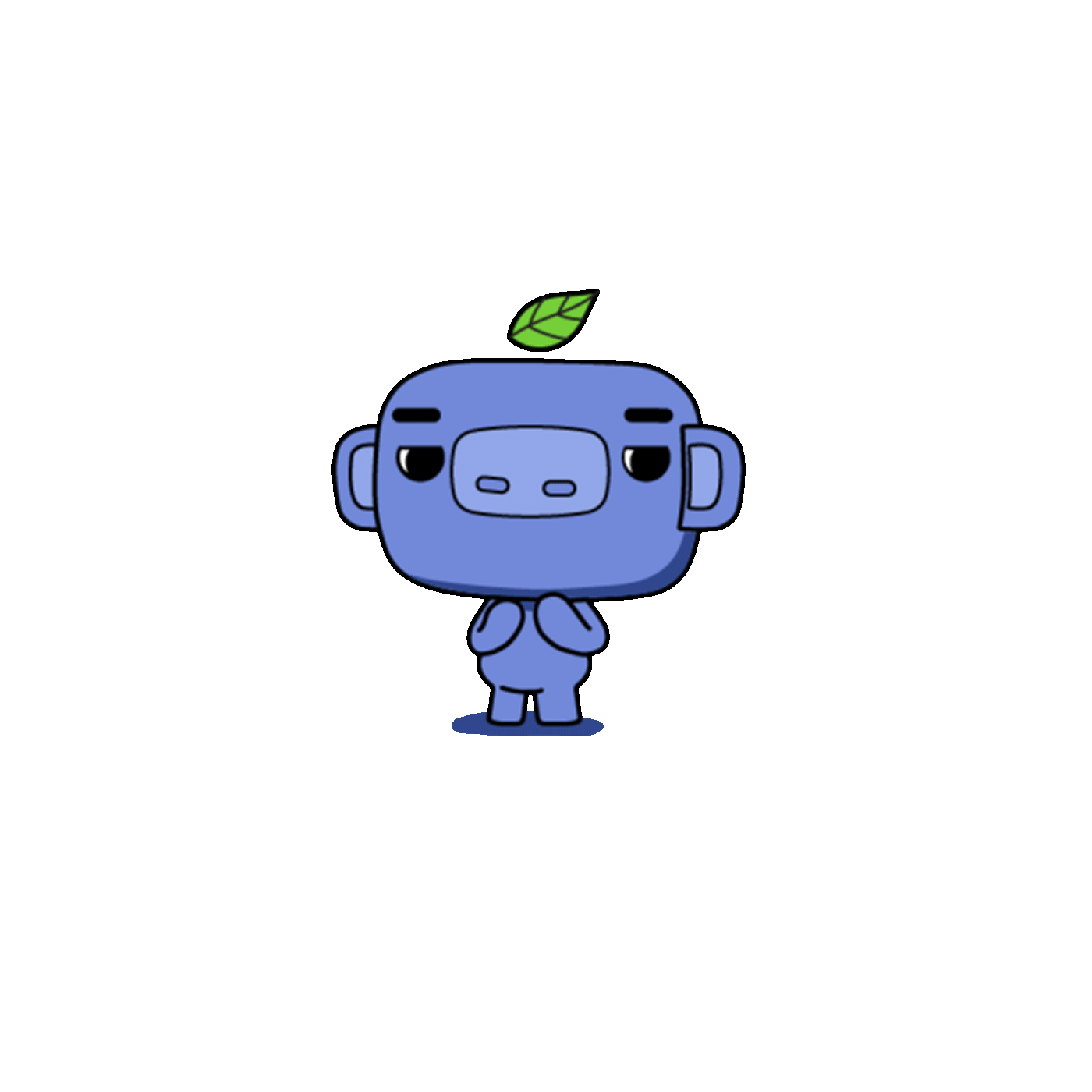 Role:
Designer

Responsibilities:
Concepting
2D & 3D Exploration
Design Guidelines
Frame-by-frame Animation

Team:
Robb Hunter

Timeline:
2 weeks
Chellenge:
Explore and create design guidelines for a set of in-app stickers using Discord's character, the Wumpus. Design should align with product values and other constraints.

Solution:
A set of stickers that are both static and animated, evoking delight and expressing a range of emotions to make the users feel good and smile.
Gesture Exploration + 2D Style

Sketching to iterate Wumpus' range of emotions and gestures, and finalizing the form and artwork style of the 2D execution.
3D Exploration

I explored the possibility of 3D animated stickers, and found the results to fall outside of our scope and constraints. The 2D execution delivered the same impactful user experience and interaction while being scalable for future expansion.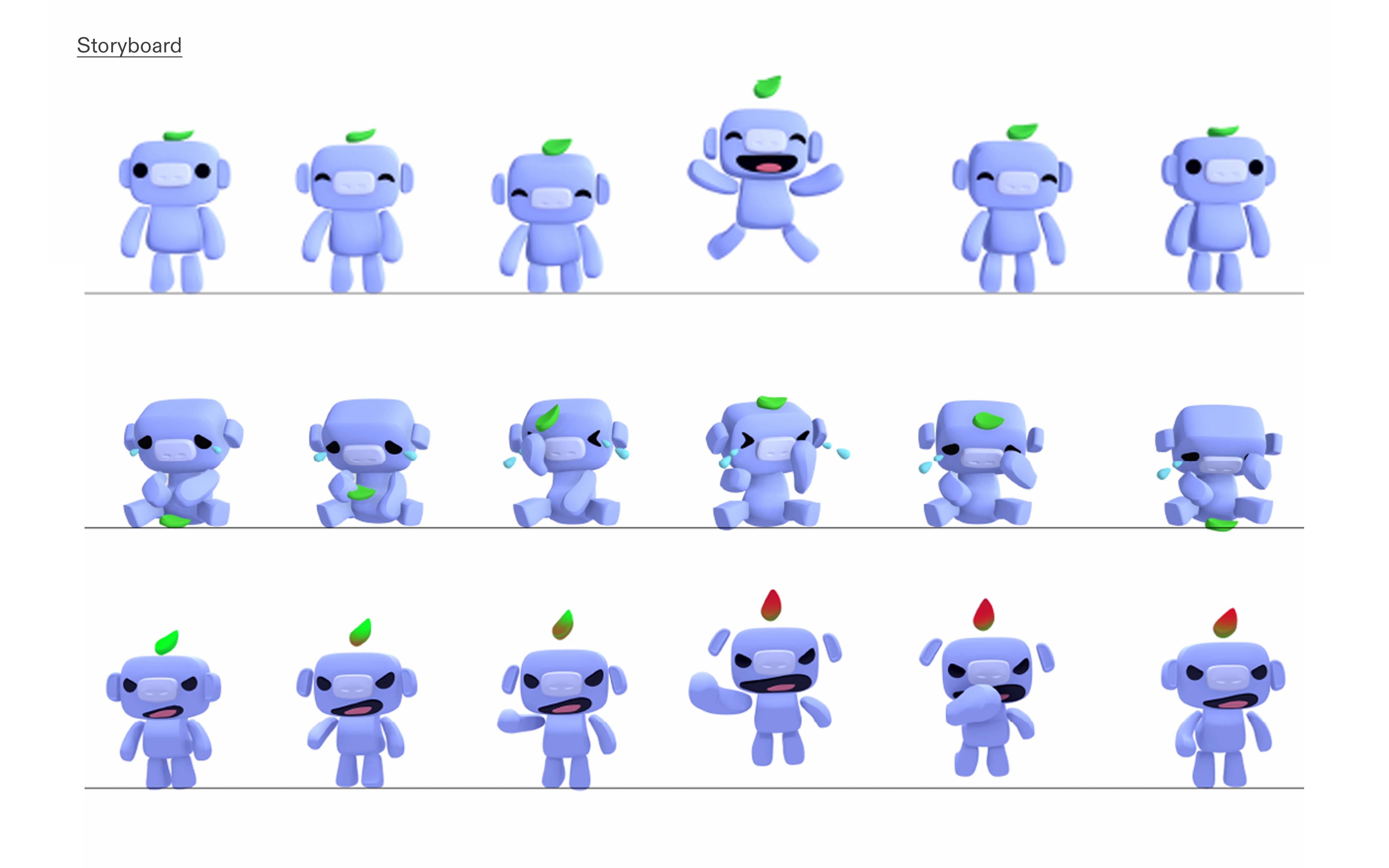 Color Guide

Aligning with Discord's brand color Blurple, I created a set of colors to be used consistently in the sticker pack.
Animation

Creating frame-by-frame vector animation artwork.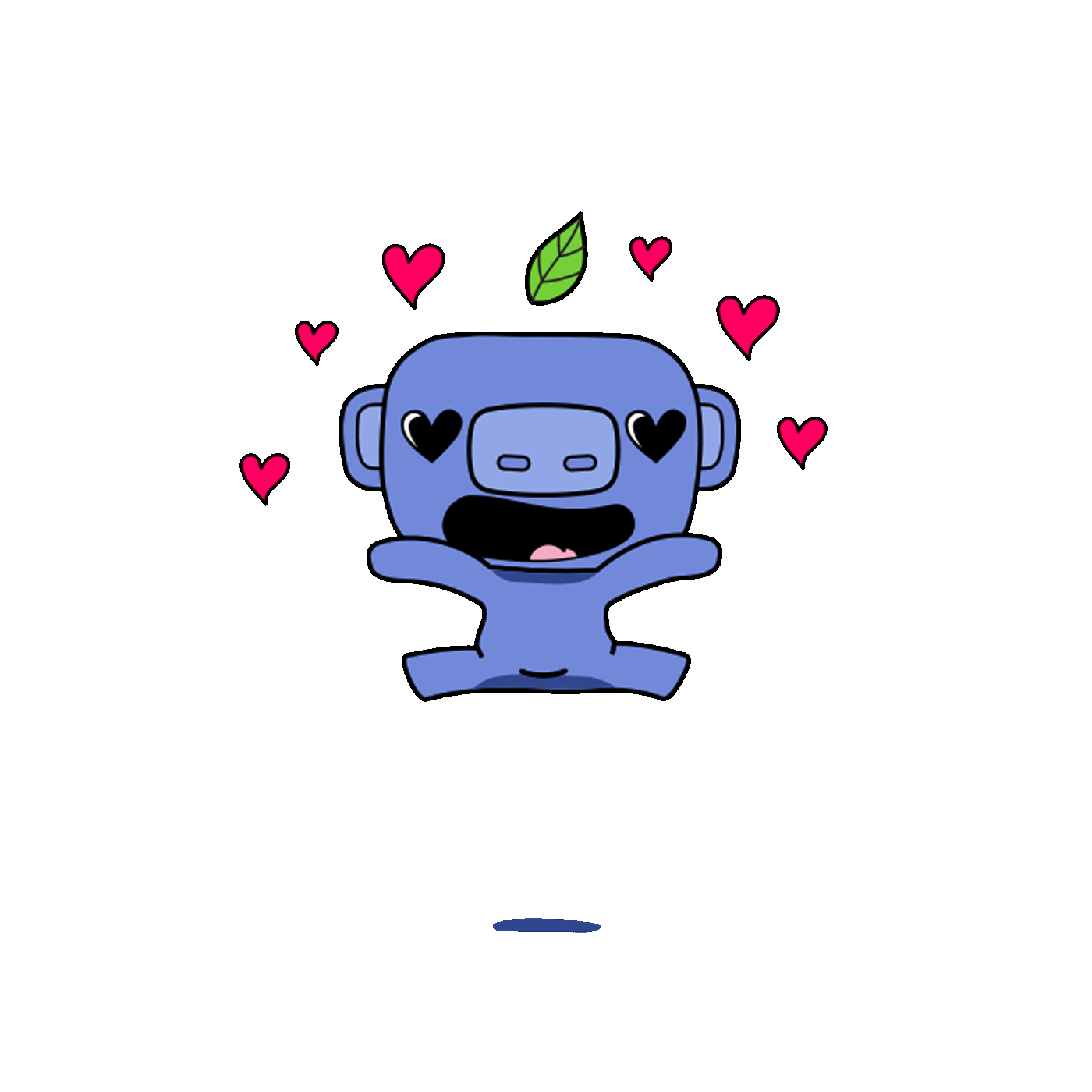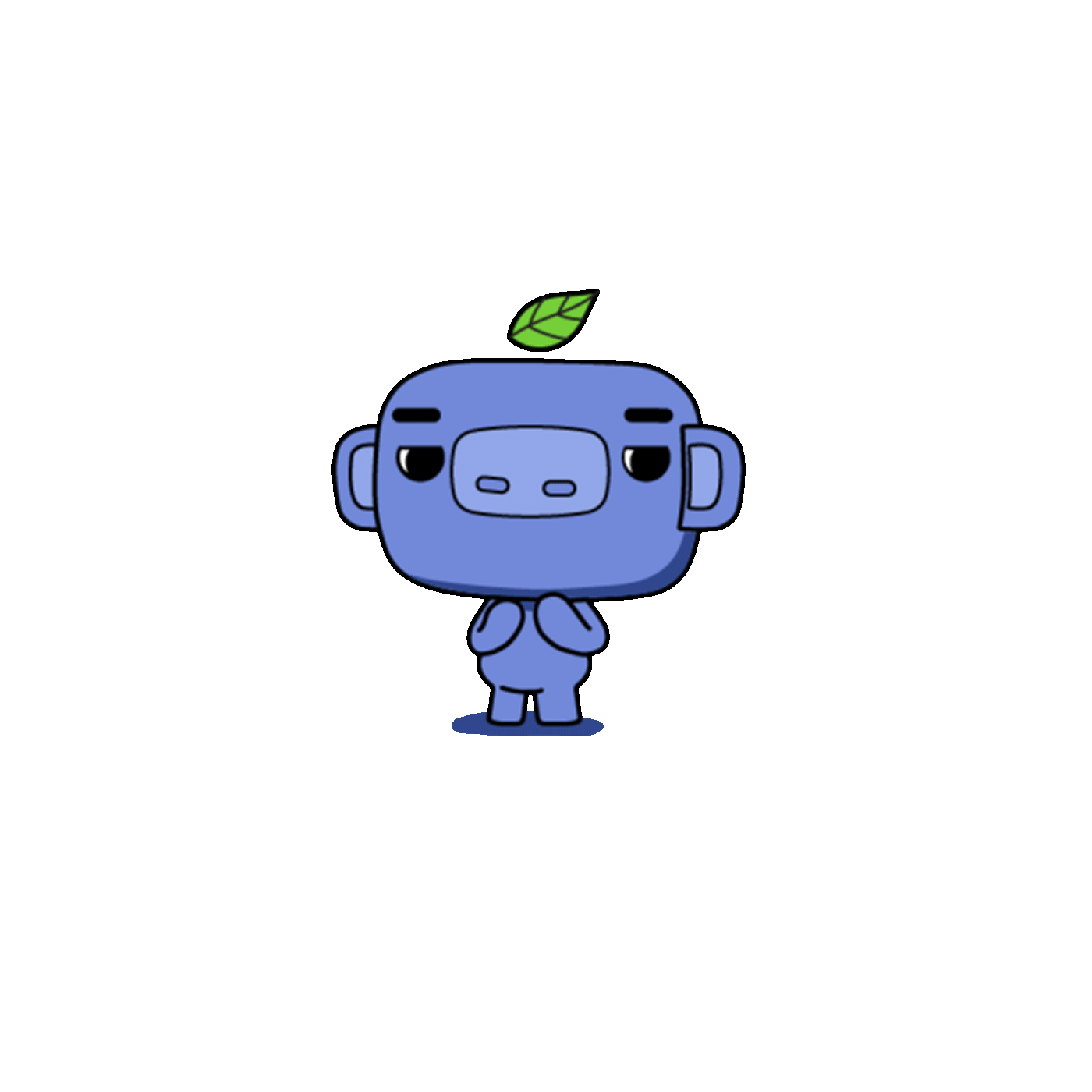 ︎︎︎