Role:
Lead Designer

Team:
Design Director
Robb Hunter
Graphic Designer
Yuanyuan Su
Photo + Video
Armando Garcia
Connor Limbocker
Producer
Sabrina Taylor
Retouch
Hache Lucano

🙏🏼 INDUSTRY team

Date:
2021-2022
Challenge:
How can we bring four kids' dreams to life in support of Doernbecher Children's Hospital?
Approach:
Inspired by Pedro Linares' fantastical take on cartonería, each vibrant, imaginary creature has a unique personality and pattern-selection inspired by a Doernbecher Children's Hospital patient who visited and dreamed with the INDUSTRY team.
Solution:
We met with the four Doernbecher patients in creative sessions that yielded the initial inspiration for the animals, color palette and patterns for the Animos. We then designed, digitally rendered and 3D printed the alebrijes in-house for
Tekpatl
's personal touch.
The final physical Animos were held in an auction in support of OHSU Doernbecher Children's Hospital. Each kid also got to take home a copy of their personal Animos.
In a workshop at Industry, we co-created with 4 children, who were Doernbecher patients. We wanted to unleash their creative power, and to discover each of their unique Alebrijes. Each kid had their own personality and story to tell.
Design Language + Form Refinement


We developed a design system which will bring the toys together as a family. Starting with primary form "building blocks", we built the foundation of their bodies. We went through many iterations of sketching and modeling to nail the design of each Animo.
Joinery + Production

Using Gravity Sketch and Rhino, a work flow was created to 3D model the joinery and spec the magnetics needed for assembly. Each Animo were about 10 inches tall and printed solid for vacuum casting in clear and white polycarbonate.




Color Direction + Artist Collaboration
We worked with our brand designers to create a palette referencing the traditional Alebrijes.
We brought in local indigenous artist
Tekpatl
to help us with the meticulous hand painting of the multiple Animos.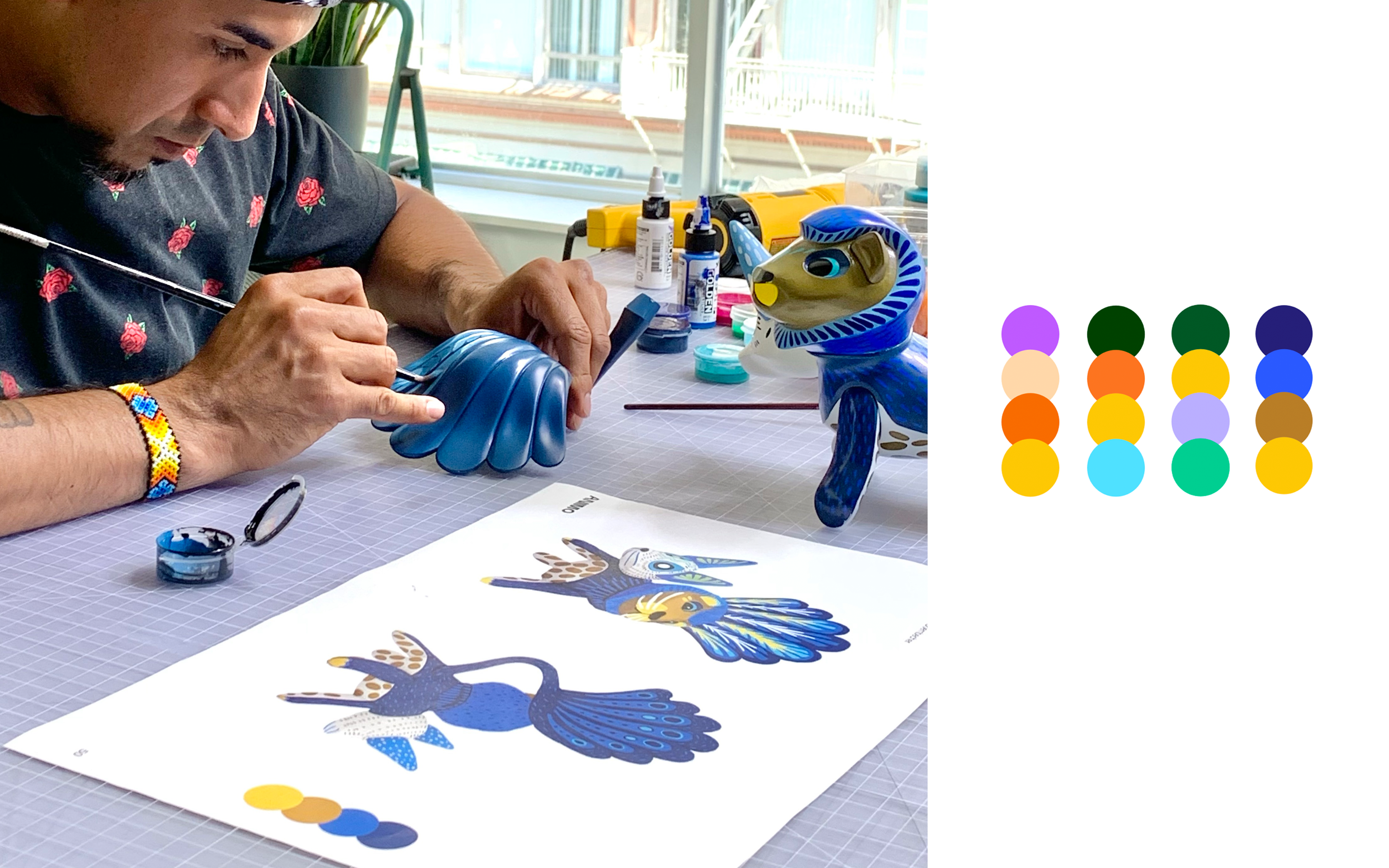 2D + 3D Composition

I built a mini-set for photographing the Animos. Working with Hache, our retoucher, I added 3D rendered elements to represent the kids' lives and dreams.
Animos

Each Animo bubbles with a unique personality, based on the child who dreamed them, who each got to take home their own Animo. We're honored to have the opportunity to support the life-changing work happening every day at Doernbecher Children's Hospital.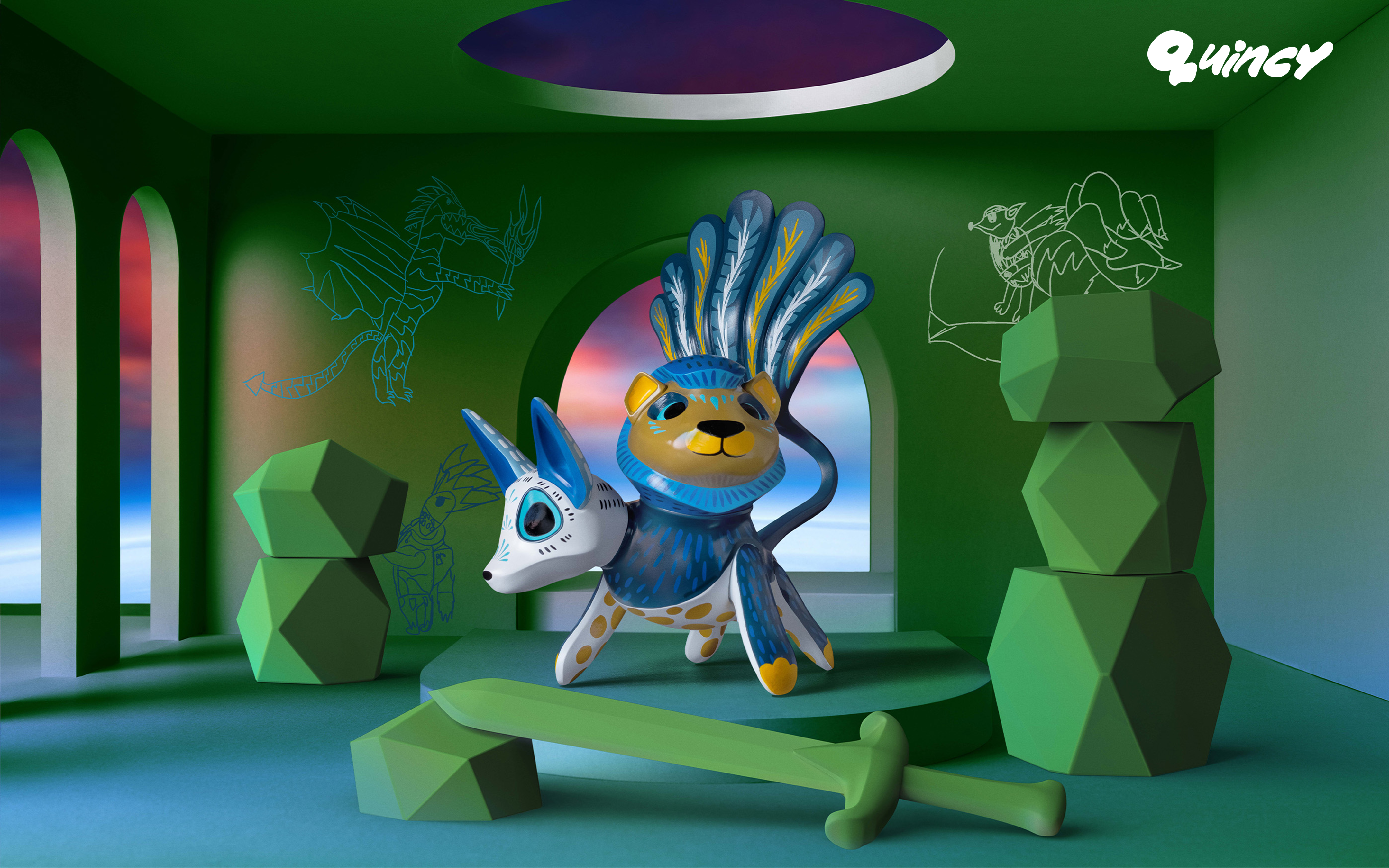 Read the full design story
View
︎︎︎